B2B SaaS & Tech SEO Agency
Optimise the path
to purchase with
B2B SEO
Optimise
the path to purchase
with B2B SEO
Search strategy and SEO aligned to capturing the right demand and driving revenue for B2B SaaS and technology businesses.
B2B buying habits have changed.

93% of B2B buying processes start with online search.
You've dabbled in SEO, and seen metrics shift but can't link them to tangible results. You need direction. Traditional funnels aren't always the quickest win.
Gripped focuses on high-intent keywords your audience actively seeks, aligning them with your offerings. We prioritise rapid routes to revenue and then craft a comprehensive purchase journey.
We obsess over how, where and why your buyers buy. We're creative thinkers who delve outside the typical SEO tactics to get you in front of your audiences in places you wouldn't usually consider.
Attack the to-do list that never gets done
B2B marketers are under more pressure than ever to deliver results. New initiatives to drive sales conversations will always take priority over SEO hygiene. But it's crucial to stay on top of.
Gripped proactively manage your SEO hygiene to ensure your site is as healthy as it can be, you give prospects great on-site experiences and you're not penalised by search engines.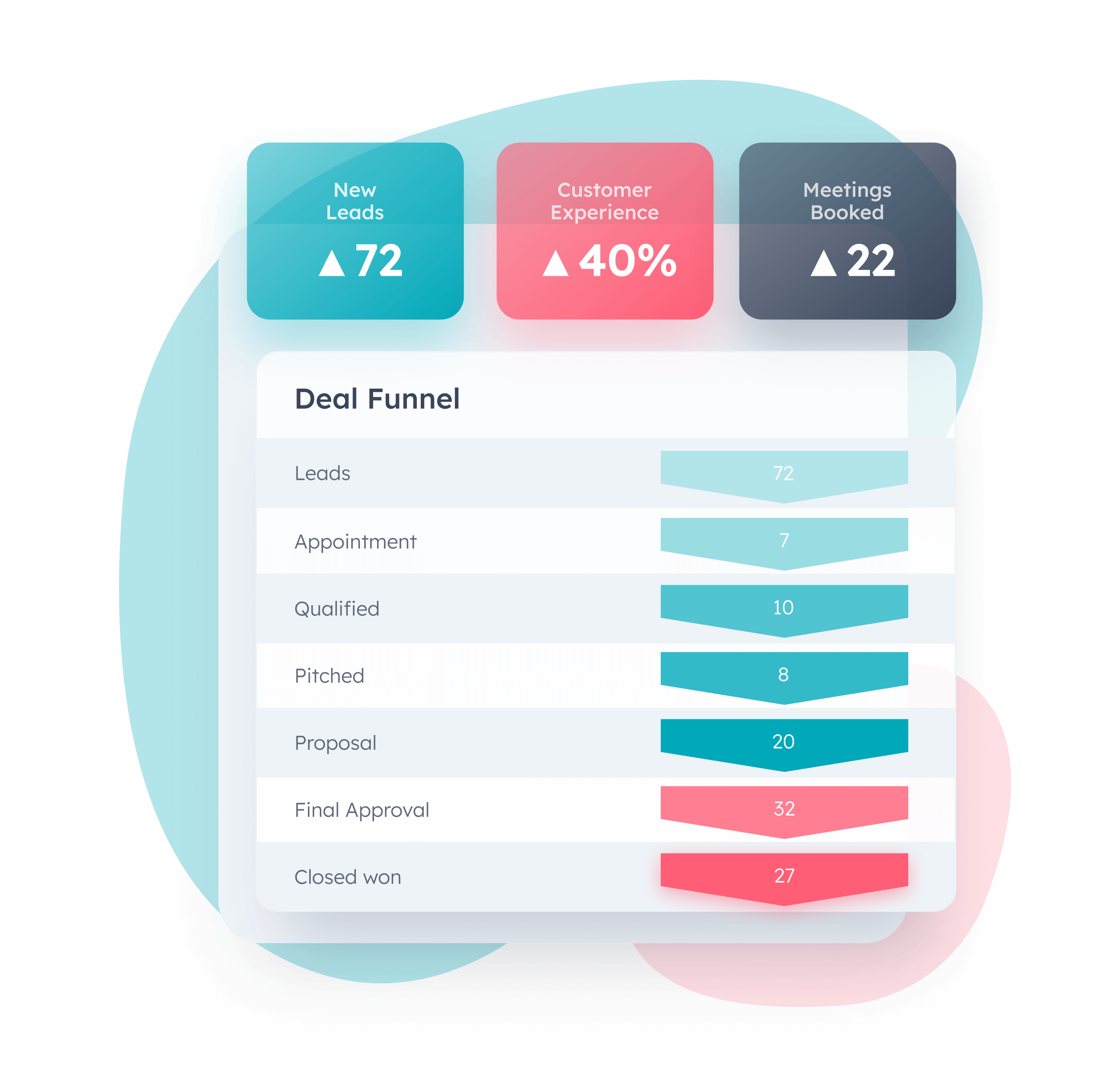 Sales and marketing alignment is crucial for B2B companies to succeed. Knowing the leading indicators is important, but we care about drawing a line between SEO and sales conversations, pipeline and revenue.
What our clients have to say...
Unpacking our B2B SEO services
SEO Audits
Gripped's SEO audit is the cornerstone of your growth blueprint.
Our specialist SEOs dive deep into the following:
Your website's structure and content
Analytics insights via Google Analytics
Data from Google Search Console
Competitive landscape analysis
Gripped crafts a comprehensive and competitive strategy tailored to your tech business by leveraging the leading SEO tools and our proprietary SEO tools.
Search Marketing Strategy
Content that captures demand
You're being asked to do more with less and don't have time to think of new ways to capture demand. That's where Gripped comes in. We'll think beyond the SEO basics to get you in front of your audience.
Want out of the box SEO thinking?
Creative search strategies are in our DNA.
An SEO team that feels like your own
SEO doesn't stop at the click of a search result. We've pulled together an expert team of specialists that think like in-house marketers and consider the whole buying journey.
Marketing Account Manager
Your dedicated Marketing Account Manager has the B2B marketing knowledge to guide your decisions and tie everything together, tapping into the right specialists at the right time to drive your B2B SEO strategy forward, keeping you up to date every step of the way.
Search Strategist
Your Search Strategist will help turn your buyers process into an online sales process and capture demand by mapping your solution to what your target audience are searching for. They'll create a search marketing strategy that focused on both paid and organic growth.
Website SEO Specialist
Dev resource is a hot commodity in any growing B2B tech business. Your website SEO specialist will proactively execute technical SEO auditing and identify and resolve anywebsite issues without it being at the cost of product development.
Content Specialist
Through a combination of desk-based research and tapping into your team's expertise, your Content Specialist will create high-quality content with unique and interesting angles that gets the attention of prospects and is optimised to answer the challenges they're searching to solve.
Copywriter
Getting someone to your site is half the battle. Once they're on it you need compelling copy that speaks to the pains they're feeling, tells your story, and convinces them to take the next step in their journey. Enter your copywriter.
CRO Specialist
Today's B2B buyer journey is 95% complete before sales get involved. This means your site needs to be a reflection of your sales process. Your CRO specialist will suggest and implement changes that support pushing more of your target audience towards a sales conversation once they're on your site.
Gripped ranks #1 for results in B2B SaaS & tech
We're obsessed with growing B2B SaaS companies and tech businesses in search visibility, sales conversations and revenue. Read some of our success stories below.
477% increase in organic web sessions

960% increase in demos

Established run rate of 200+ monthly leads
2000% increase in organic web sessions

275% increase in inbound leads

Ranking position 1 for category term
173% increase in organic web sessions

1540% increase in sales conversations

Successful exit acquisition by Epicor
Every business is at a different stage in their search journey. To get to a price we need to understand your current challenges and needs, and select the B2B SEO services that are tailor-made for where you are today and what you're trying to achieve.
B2B SaaS & tech SEO agency pricing & packages
We want to make buying from us as simple as possible. So you'll see below we've tried to give you an idea of the different ways to engage with us, the starting costs and what changes that price.
Rapid SEO audit
FREE
You'll get a skinny audit that looks at your technical website performance and search presence and how to improve it. All benchmarked against your three closest competitors.
SEO audit
Starting from £3,000 (one-off cost)
You'll get a deep dive into the current state of your SEO across search and your website health and be given recommendations on how to improve it. The size of your website and existing search presence dictates the cost.
Search marketing (Content + SEO + PPC)
Starting from £5,000 / month
After understanding your position, we'll create a search marketing strategy that ties together paid and organic search to work in harmony to drive demand. The pace and scale of execution and the number of paid campaigns dictate the monthly cost.
SEO management
Starting from £2,000 / month
We'll audit what exists and develop your SEO strategy, balancing thinking, planning, and practical execution of SEO into monthly allocated resource. The amount and type of resource that you need dictates the monthly cost.
Full digital marketing engagement
Starting from £7,500 / month
We'll propose a combination of demand capture (including SEO) and demand creation tactics across different marketing channels. All are aligned with your goals and driving revenue growth. The pace of execution and breadth of tactics needed dictates the monthly cost.
B2B SaaS & tech SEO agency FAQs
A B2B SaaS & tech Search Engine Optimisation (SEO) agency is a company that specialises in improving the online visibility of other businesses. They focus on strategies designed to increase website traffic and improve website rankings on search engines for B2B tech companies, which needs a different approach to B2C.
A B2B SaaS & tech SEO agency understands the unique marketing dynamics of B2B SaaS and tech industries. These include longer sales cycles, the importance of building trust, and the need to appeal to multiple decision-makers often involved in B2B buying groups. Using their specialised knowledge, a B2B SaaS & tech SEO agency is capable of crafting strategies that target these specific characteristics.
Both B2B and Business-to-Consumer (B2C) SEO aim to improve a website's visibility on search engines. However, the strategies used can differ due to the different nature of the audiences. B2B SEO often involves targeting niche keywords, focusing on industry-specific content and appealing to a more informed and demanding audience. B2C SEO, conversely, may be more geared towards mass market keywords and a broader consumer base.
A B2B SaaS & Tech SEO agency uses a variety of strategies to boost a business's SEO. These may include keyword research and optimisation, content creation, link building, technical SEO improvements, and local SEO tactics. For instance, producing in-depth, authoritative content can help businesses attract and engage their target audience, securing valuable leads and business relationships.
While a reputable B2B SaaS & tech SEO agency will work diligently to improve your search engine rankings, it's important to remember that SEO is a long-term strategy, and no B2B SEO agency can guarantee instant or specific ranking results. SEO involves numerous variables, including search engine algorithms that change frequently, making it impossible to make such guarantees.
A professional B2B SaaS & tech SEO agency uses various metrics to measure the success of their work. These might include organic website traffic, keyword rankings, conversion rates, and the duration of website visits. They often provide regular reports to their clients, detailing the performance and progression of their SEO strategies.
Consult with a SaaS and Tech Marketing Specialist Today
Start with a complimentary digital sales and marketing review.
Fill in the form and schedule a chat with our experts.
What will you get on the call?
Helpful advice and guidance

No sales pitches or nonsense

No obligations or commitments